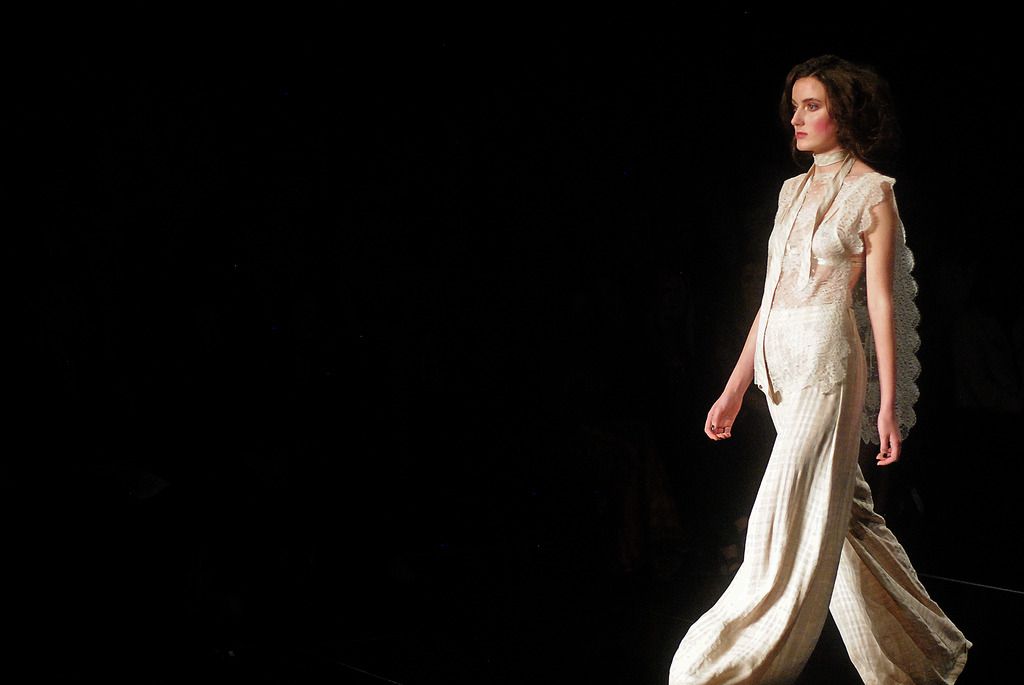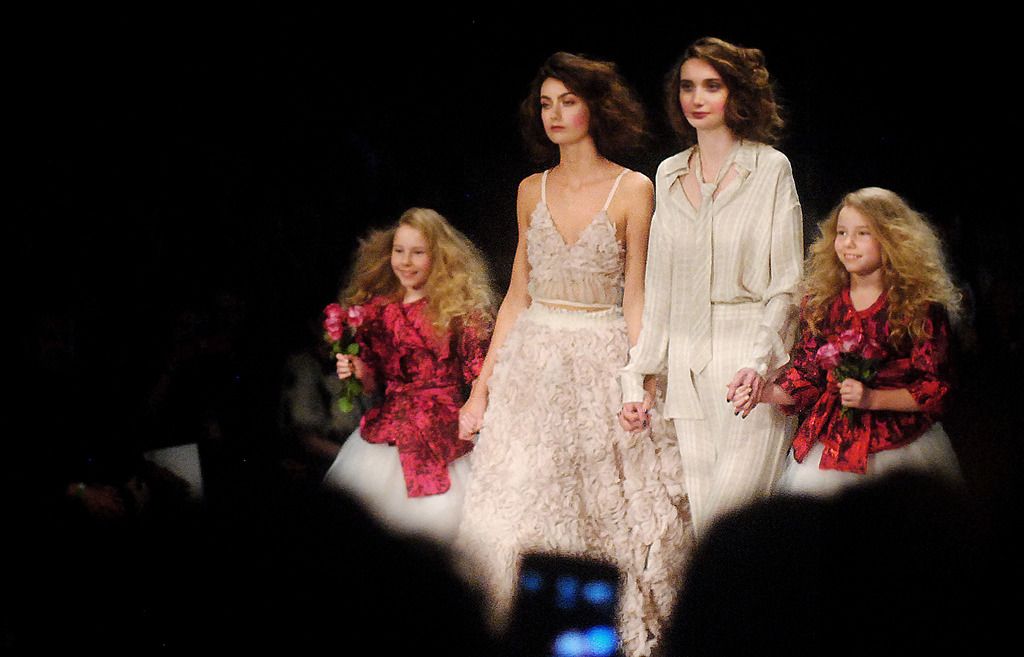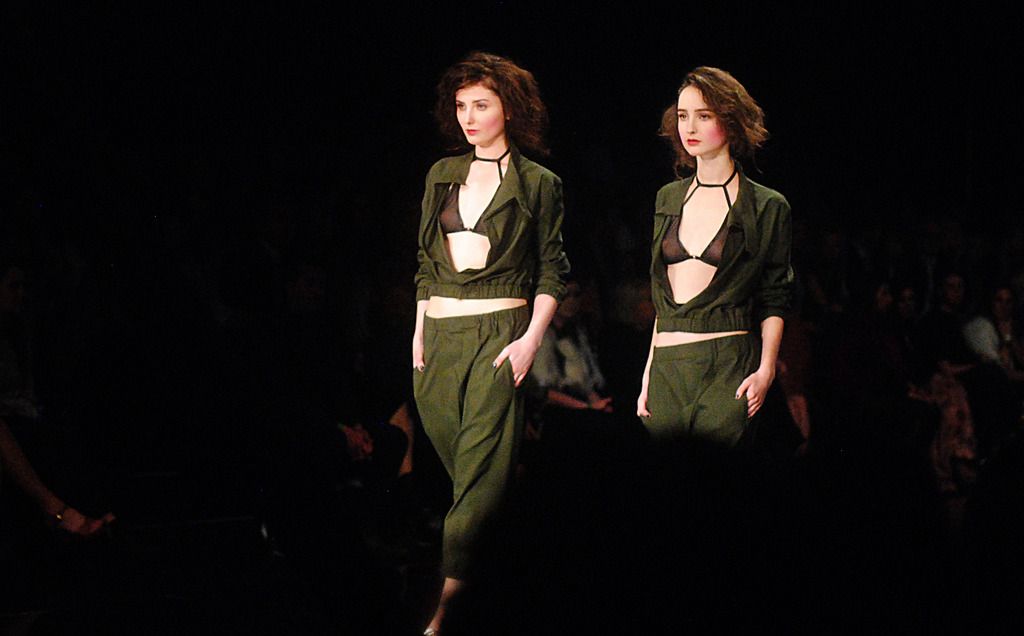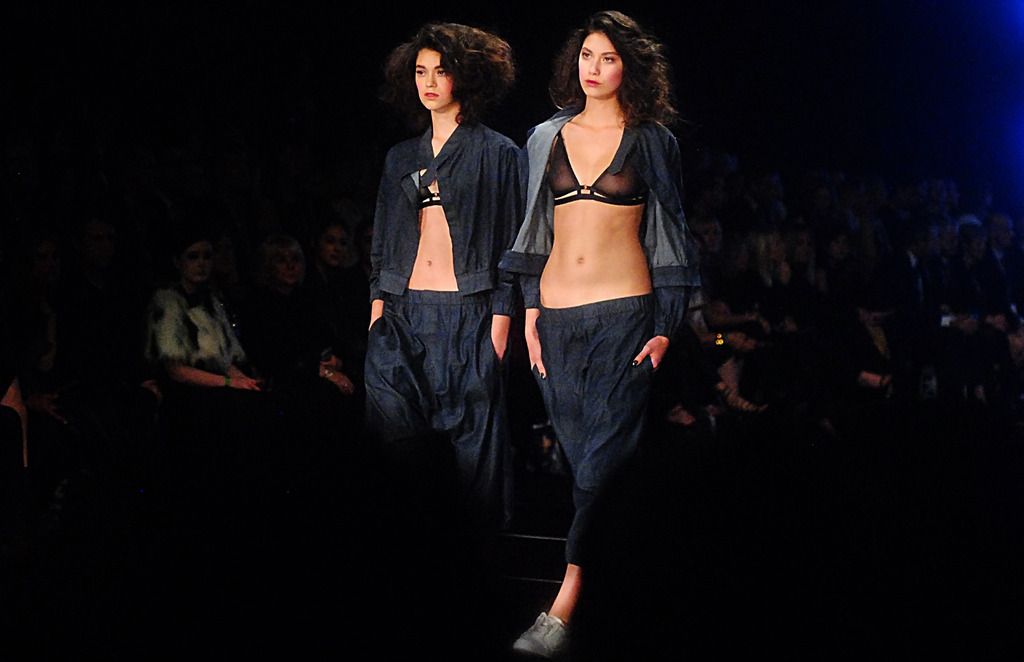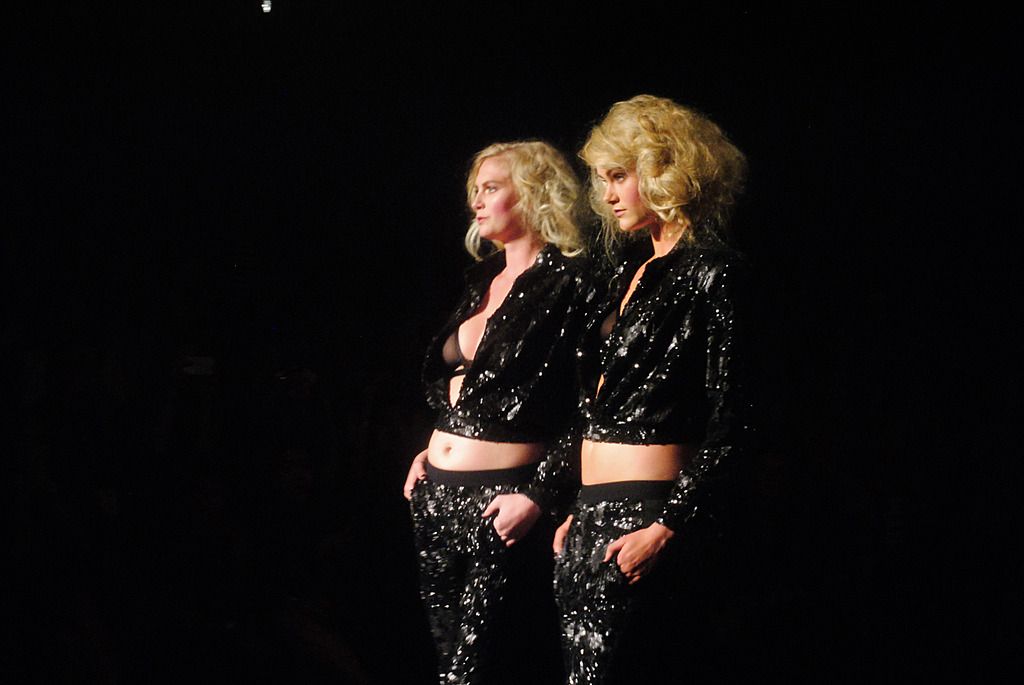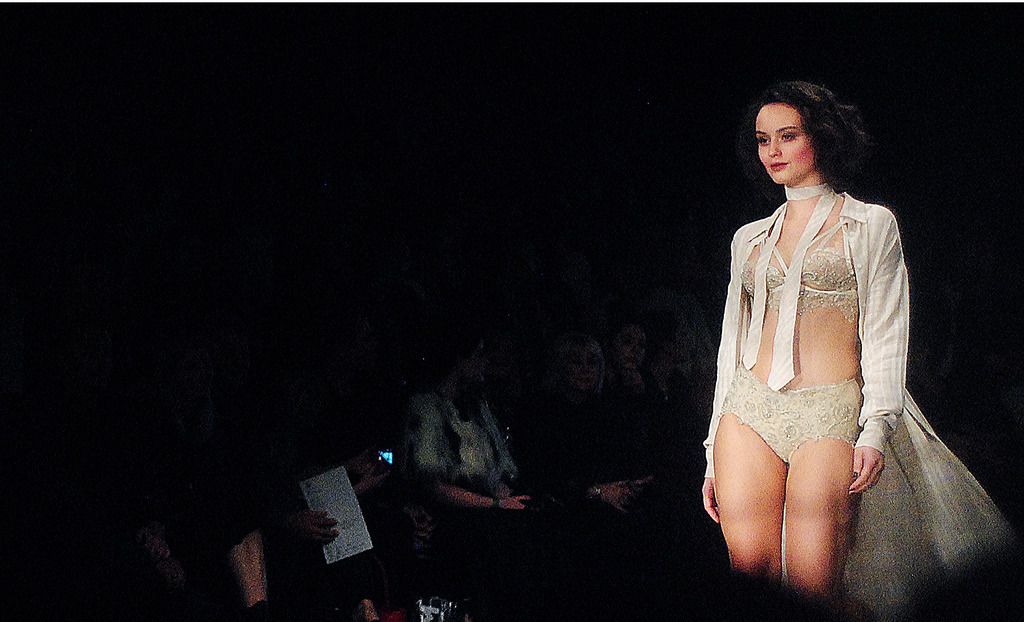 The evening started off with me getting my hair done at the L'Oréal Blow Wave Bar and I thought that it was an ingenious idea. It was great for someone like me, who is bad at doing my own hair and I do not have to worry about getting a hair appointment somewhere else before the show and having to rush to the show once I get my hair done. Once my hair was done, I headed to the VIP lounge where I managed to get a glass of wine before the show started.
While the last Empire Rose show I attended during the Perth Fashion Festival in 2013 was moody and theatrical, the Empire Rose show this year at the
Telstra Perth fashion Festival
was casual, edgy and even romantic. The SS15/16 collection was said to bring "grandeur, romance and old world opulence to the runway as the bourgeoisie are thrown into a utilitarian world in a mash up of high end glamour and uber cool street style" and it did so with a mix of brocades, chantilly, lace, sequins, drop­crotch, ties and button up shirts over delicate lace bralettes. Identical twins Rorie and Scarlett stole the show as they walked down the runway wearing white tulle skirts and red brocade jackets while carrying posies and playing bridesmaids in the finale to the Empire Rose Show at Fashion Paramount at the Perth Concert Hall. Ebony Walton, who was paired with her sister Phoebe Walton, got her share of attention as everybody's attention turned to the cream dress that she was wearing and several oohs and aahs could be heard from the audience as the four of them walked down the runway. When the show was over, everyone could not stop raving about the beautiful chantilly lace top, amazing cream dress and the delicate bralettes which also happened to be my favourites. Overall it was a beautiful show and it is clear why Empire Rose has been around for so long.