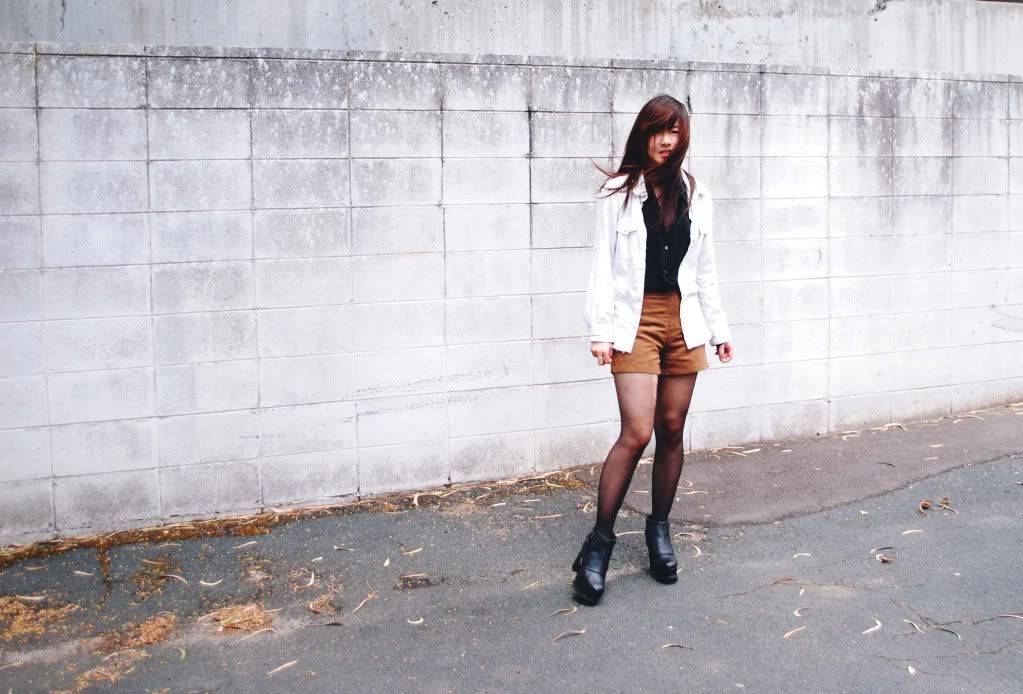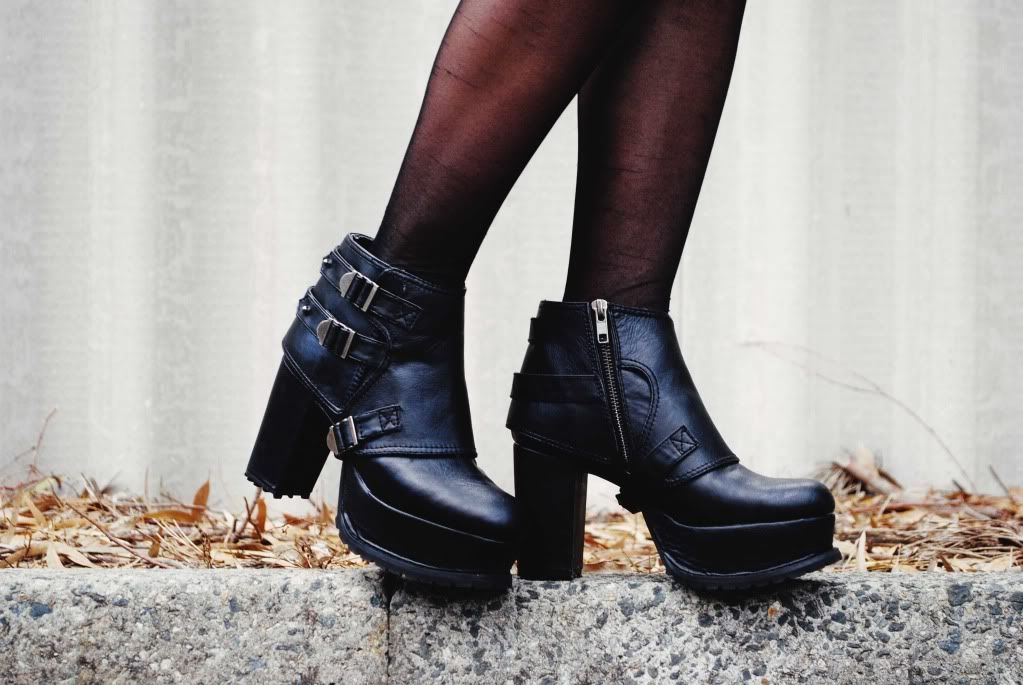 Denim shirt - Cotton on, Chiffon button up - Vintage, Faux suede shorts - Dotti, Deena and Ozzy Moto boots - Urban Outfitters
I fell in love with these boots sometime back but didn't buy it at that time because I was too broke and was secretly hoping that they would be discounted. And when they were, I ordered one right away. I was blown away when they arrived because they look so so good in person! I even contemplated buying another pair because that was just how obsessed I was. Alas, they don't have any in my size anymore. That is probably a good thing for my bank account.
They remind me of the chunky heeled platforms that I fell in love with once upon a time in a faraway salvos (pictured
here
) which I regretted not getting. However, I am now glad that I found a new love. The fact that it's the most comfortable pair of heels that I own makes me certain that we will not be parting any time soon.
Anyway, I hope everyone is having a great week! I shall blog more regularly once my tortuous exams are over. I can't wait!