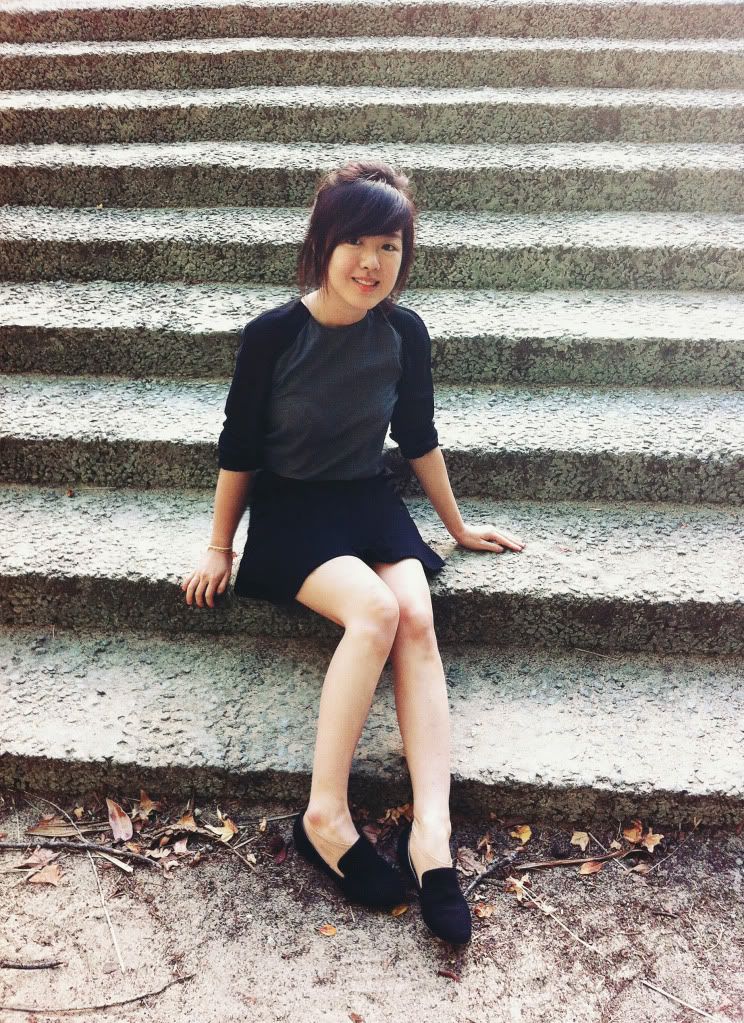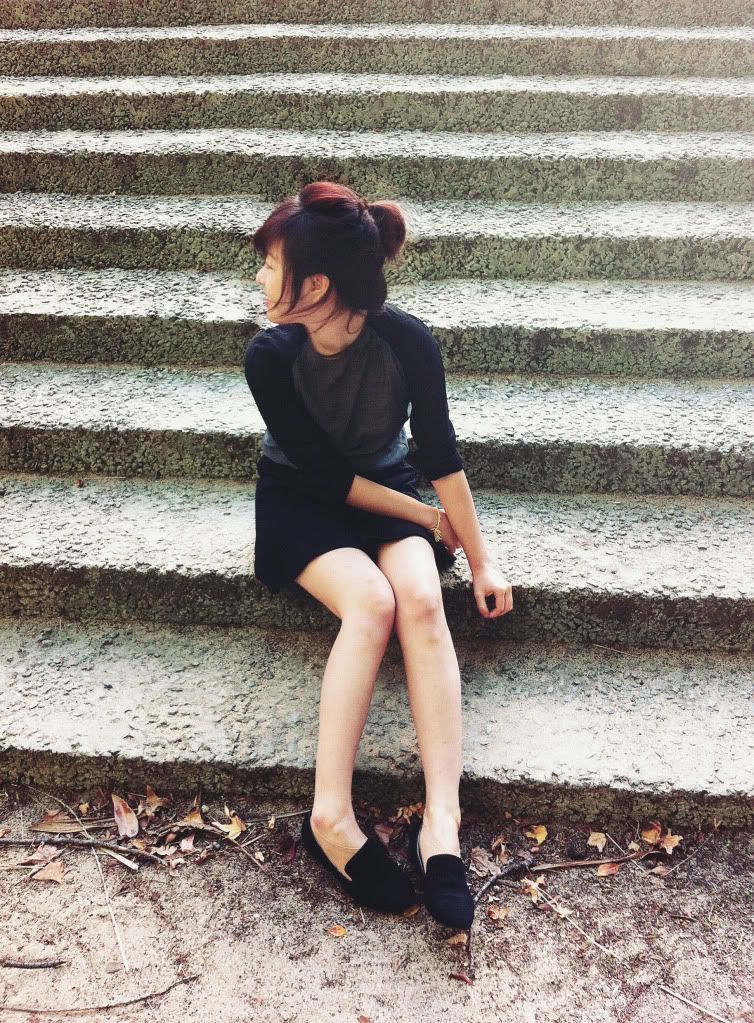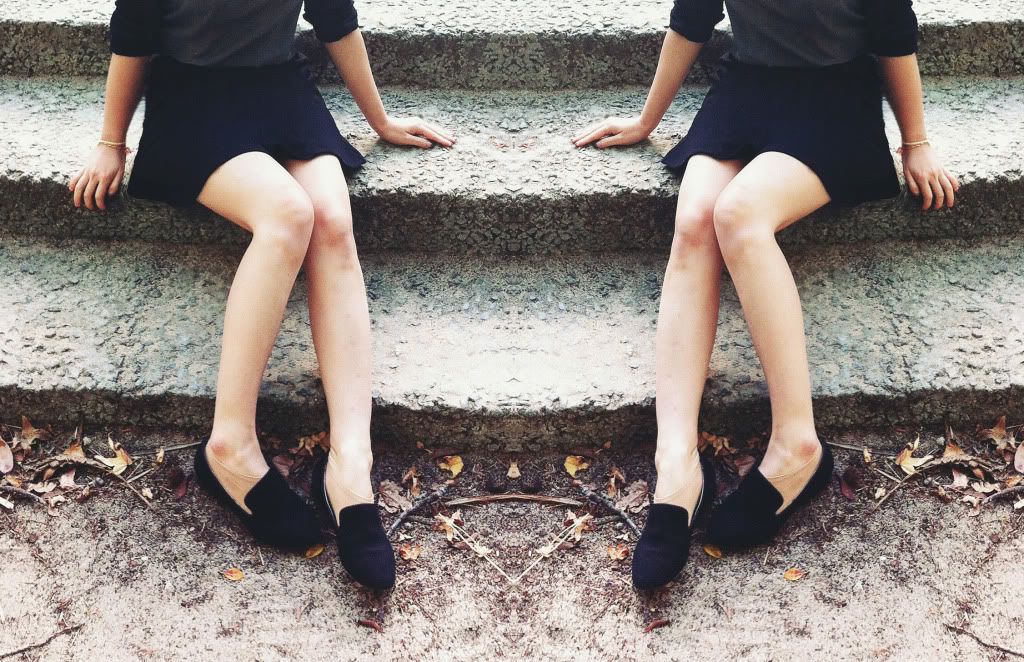 Top - Mango, Skirt - F21, Loafers - Steve Madden

This is pretty much the only post with pictures were taken by a phone and I apologise if the quality's bad. My camera just died on me because I forgot to charge the battery so my friend and I were forced to resort to using her iphone instead. I wish I could show you guys a better picture of the top. I'm don't usually shop at Mango but I was with following my cousin who was shopping for working clothes when I spotted this top with chiffon sleeves. It's much nicer in real life.

Anyway, this is just a quick post as I feel like I've been rolled over by a steamroller even though it's the first day back to uni for me.