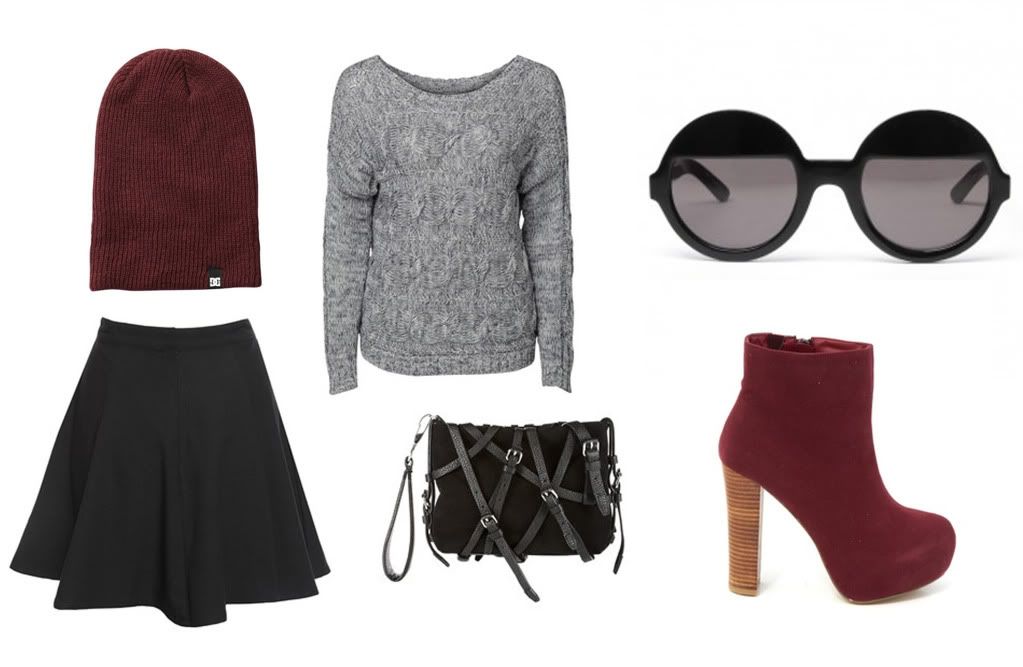 DC Romani Beanie
;
Jeanswest Cable Knit
;
Ksubi Bellatrix Sunglasses
;
Princess Highway Circle Skirt
;
Wandering Souls Dillon Heel Boot
; Alexander Wang Kristen Clutch
I'm kind of sad that it's officially the last day of autumn because I love autumn so much and absolutely abhor winter. So I guess I decided to put together an autumn outfit. Would it be too much if I want everything here in my wardrobe? I don't think so!

Ok, maybe it is a little…

But anyway, I really like those sunglasses by Ksubi and would probably get them if they didn't cost so much and if sunglasses didn't look so weird on me.
I've just been so busy these few days. My week has been filled with meetings after meetings as well as datelines after datelines I just can't wait to get all my projects and exams over and done with. Will definitely be so relieved and start blogging more often once my break starts!