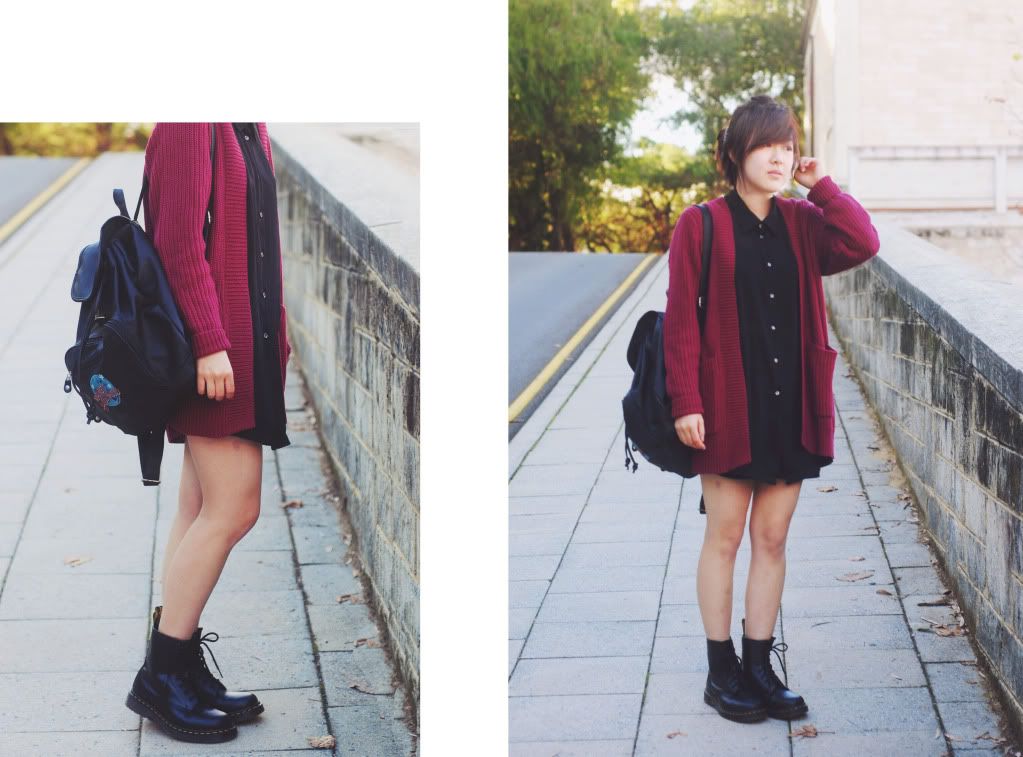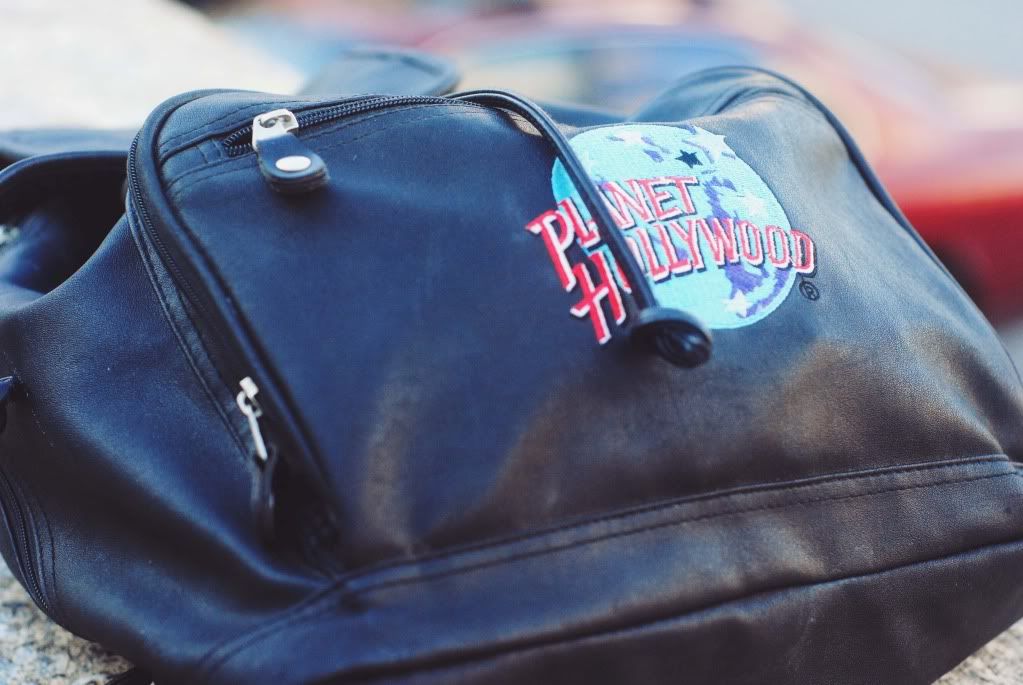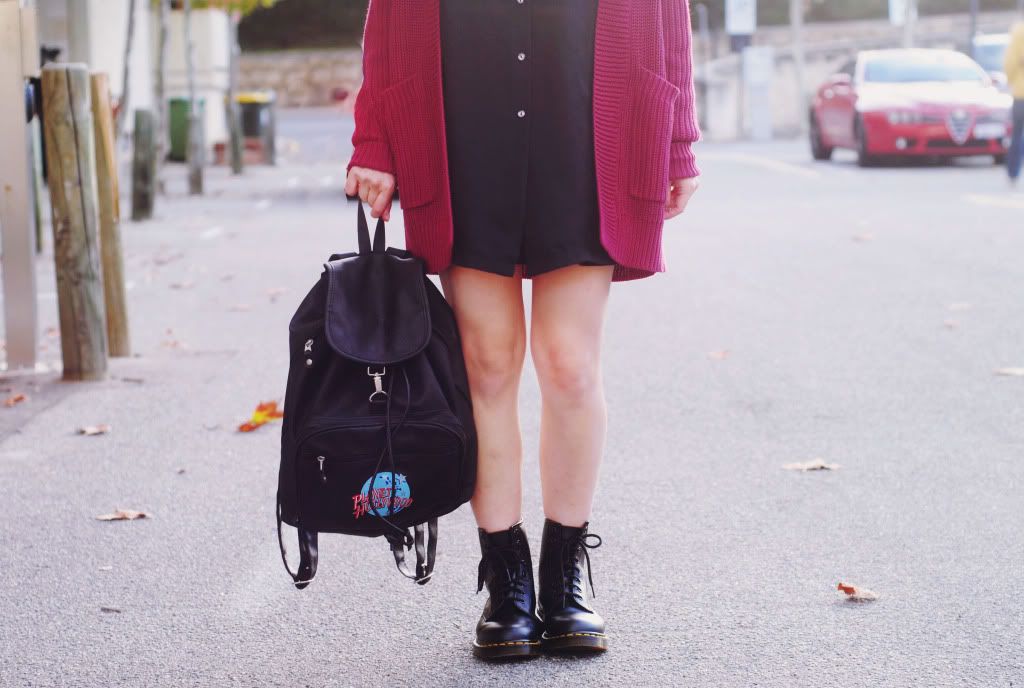 Knit Cardigan - H&M, Chiffon Button-up - Thrifted, Planet Hollywood Backpack - Thrifted, Dr Martens Boots - ASOS
Just as I was planning to blog a few days ago, my laptop's adaptor decided to stop working and now I'm left with a laptop and a dead battery. I ended up editing all my pictures on my netbook, which is my backup, and it is turning out to be a trying task because it is ridiculously slow and takes at least twice the amount of time.
However, enough about my laptop. Can I just say how much I love these Dr Martens boots? They're not the most comfortable pair of footwear at the moment since I'm still trying to break them in but I've been wanting a pair since forever so I'm willing to overlook the fact that I'll probably be getting scars from wearing them. I bought them when I came across a 25% discount code because I just couldn't resist it. I love a good deal if you guys haven't already noticed. Also, just wanted to point out that this is probably the brightest outfit I've worn and it probably wouldn't get any brighter than this. I fell in love with the colour of the cardigan right away when I came across it which is weird because I usually stay away from bright colours.
Hope you guys are having a good week! I'll try my best to reply to everyone who has left awfully nice comments and don't forget to take part in my *giveaway* if you haven't already done so!