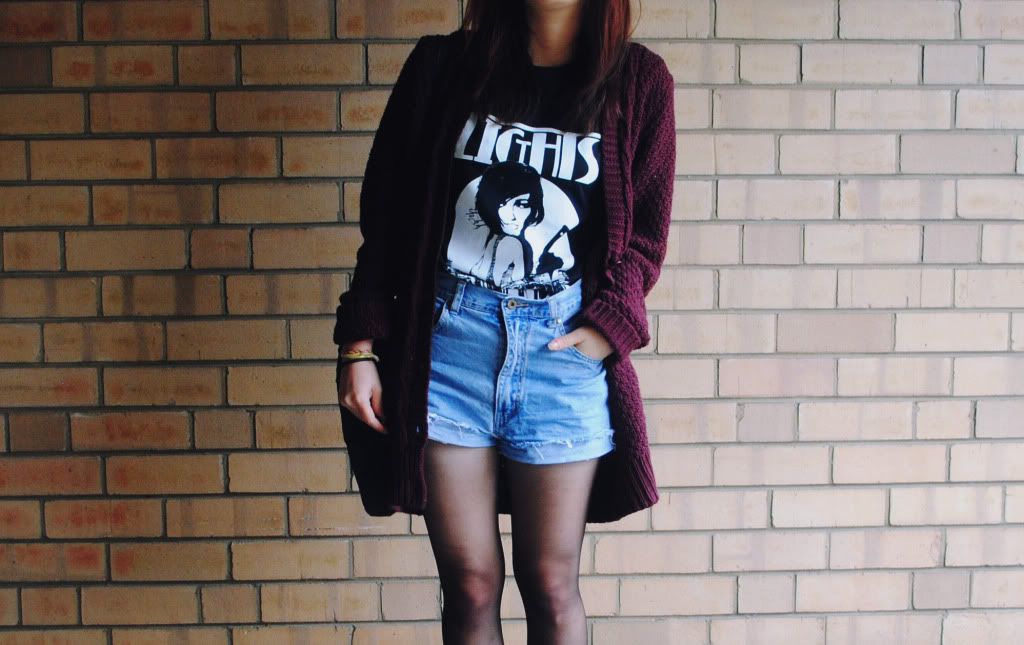 Knit Cardigan - TEMT; Shirt - Lights; Shorts - Thrifted; Boots - Dr Martens
I don't know if you guys have heard of Lights but I love her music so much and have been listening to her songs for years. I finally got to see her perform a few days ago and it was amaazinggg. I even managed to get a picture with her and have her sign this shirt that I'm wearing. She was such a sweetheart! This is definitely my favourite shirt right now. And I also have a new favourite knit cardigan. Currently obsessing over knit. I picked this up before the concert and the funny thing was, I thought it was from Valleygirl and didn't even realise that it's actually from temt until an hour later when I looked at the shopping bag while I was waiting for the concert to start. This is how much I pay attention to where I shop at.
Pictures from the concert. Got to see the Jezabels too which was a bonus.