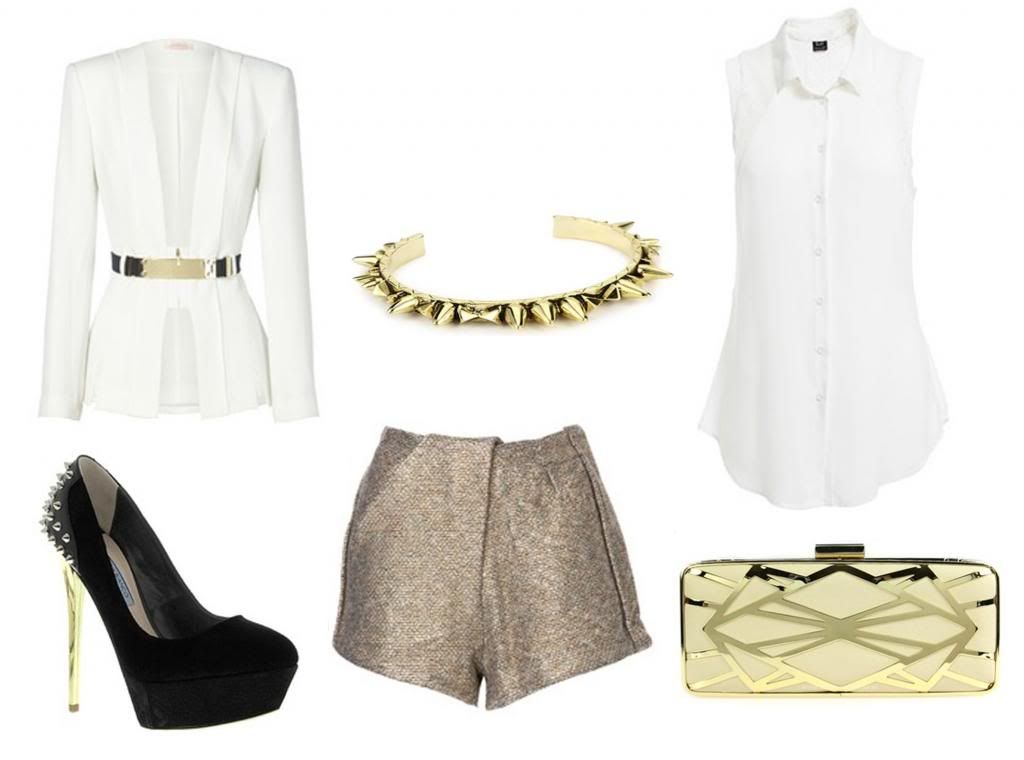 Counter-clockwise:
Bardot Lace Shirt
;
House of Harlow Spike and Cone Cuff in Gold
;
Sass & Bide The Forgiving Blazer
;
Tony Bianco Ezme
;
Sheike Jupitar Shorts
;
Cut Out Clutch
My love for all things spiked came out of nowhere and it has become a full blown obsession. I keep
finding myself thinking that I should probably start acquiring spiked accessories. I mean spikes
never go out of trend right?