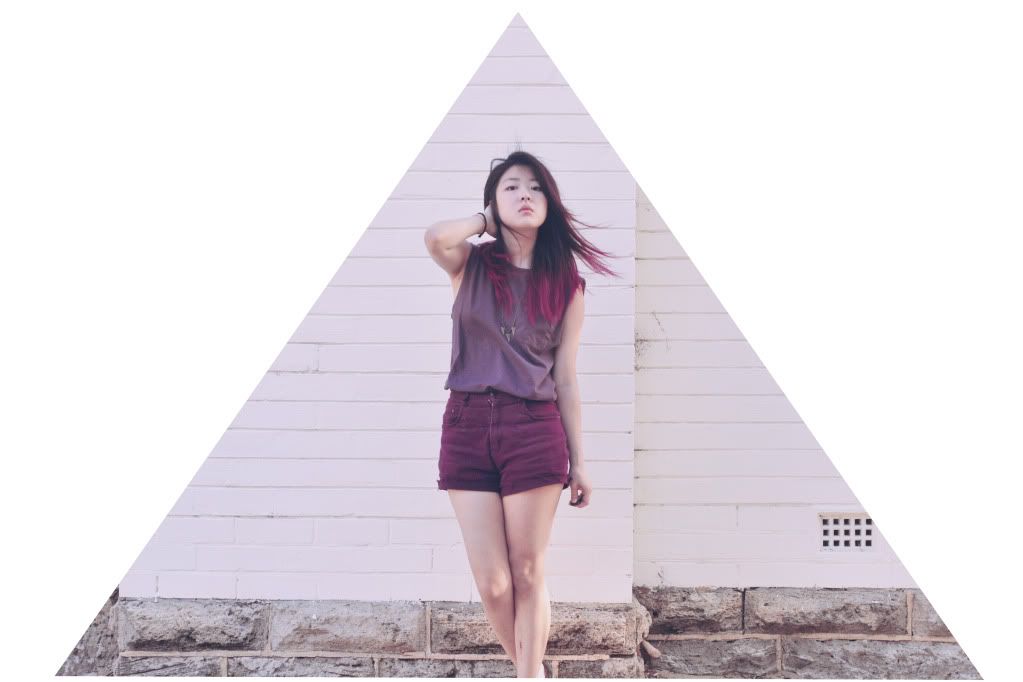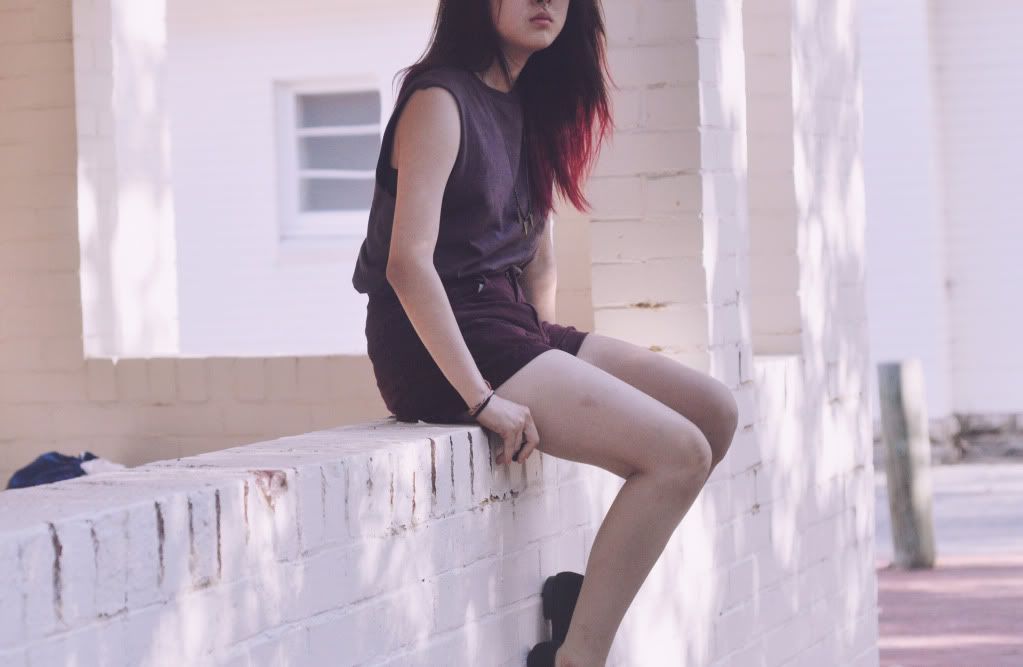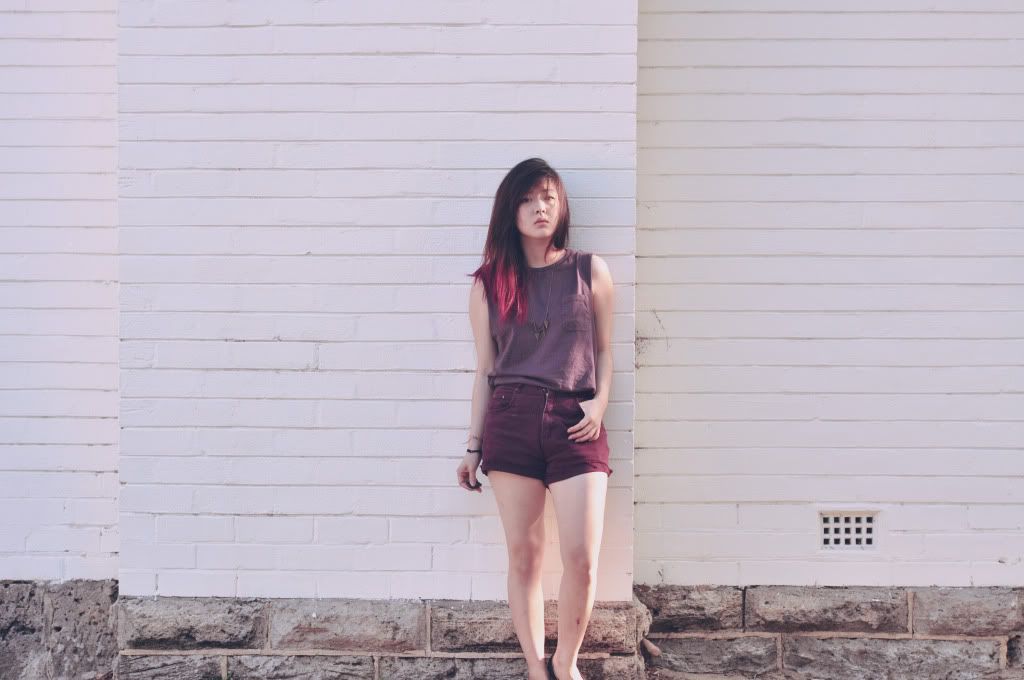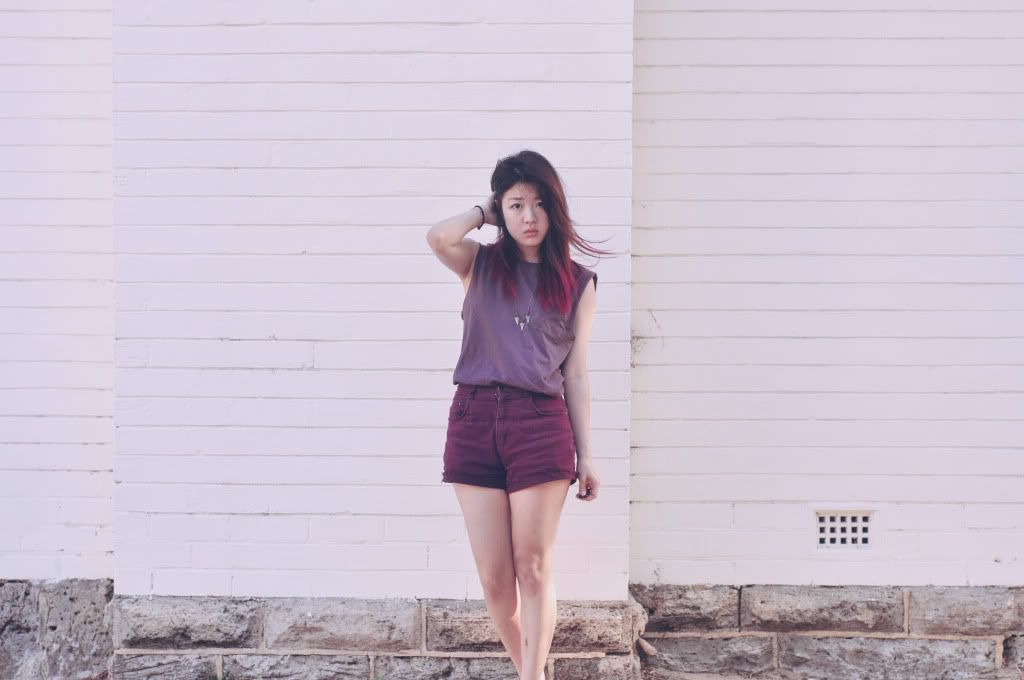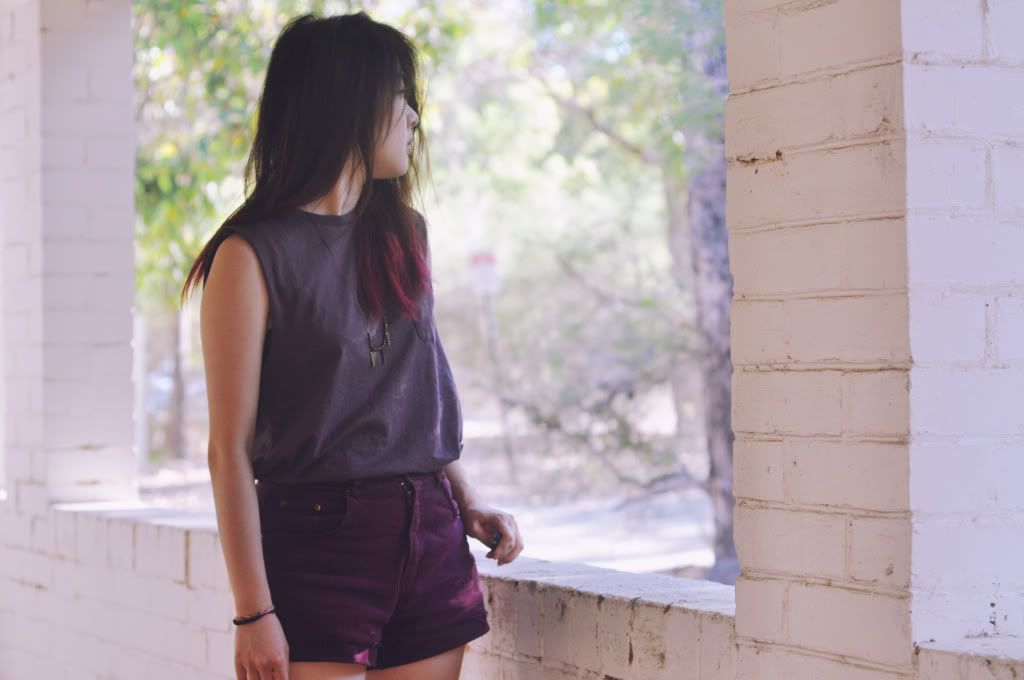 Top -
asos
(guy's section); Shorts - thrifted/diy; Necklace - F21
I used to hated pink with passion when I was younger and if someone had told me back then that I
would one day end up with pink tips, I would have laughed in their face. But I guess things changed
and I found myself dying my hair pink as soon as my exam ended last week.
The timing is perfect as I am now starting a
black out challenge
organised by
Monique of Mon Amie
so I
have to do away with the black in my outfits and add more colour instead. I decided to somewhat match my
hair for the first outfit and surprised myself because I hardly wear so many colours in an outfit. Anyway, this
is one of the many more outfits to come!