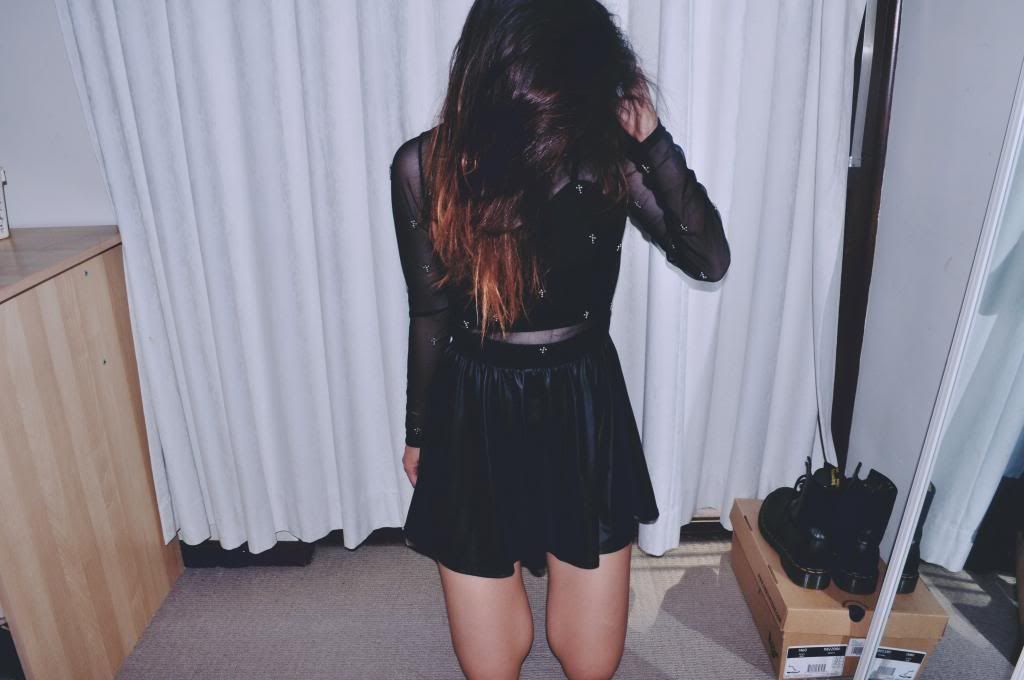 Top - Motel rocks, Skirt - Supre, Heels - Deena & Ozzy
This isn't really my usual style but really, I just wanted to try something different and play around
with something a little out there. I have not become gothic or whatever. I promise. I'm not usually a
fan of wearing crosses just because I'm neither a Christian nor am I a religious person so wearing
crosses as a fashion accessory/decoration seems weird to me. However, I have obviously made an
exception for this case and also for one other skirt which I picked up while I was away during
summer break.
Also, these heels as you can probably tell, have been worn to death and I am actually quite surprised
that they have not fallen apart. I have ran in them, jump in them all the time and have gone over the
most uneven terrain in them yet they still show no sign of giving way. Which is good cause they are
the most comfortable heels and I love them to death.