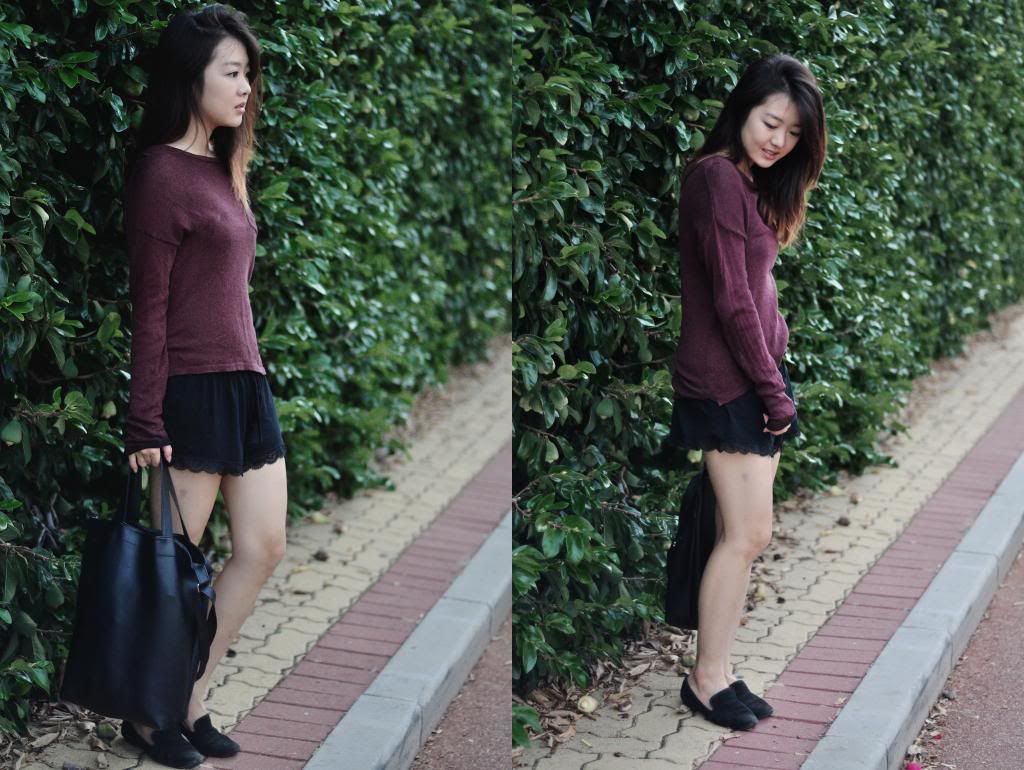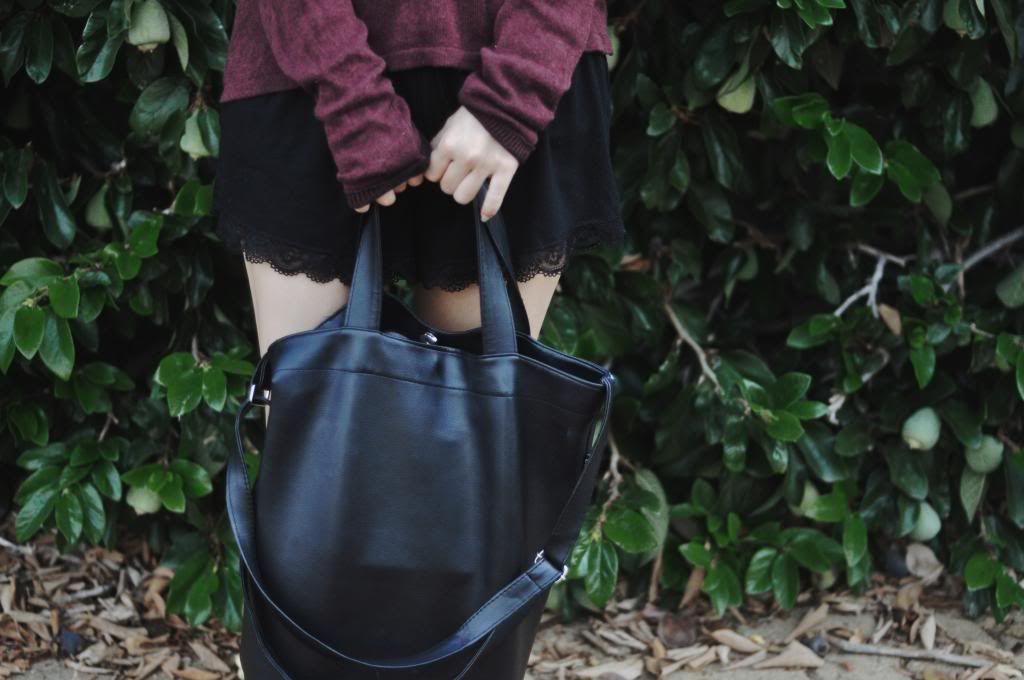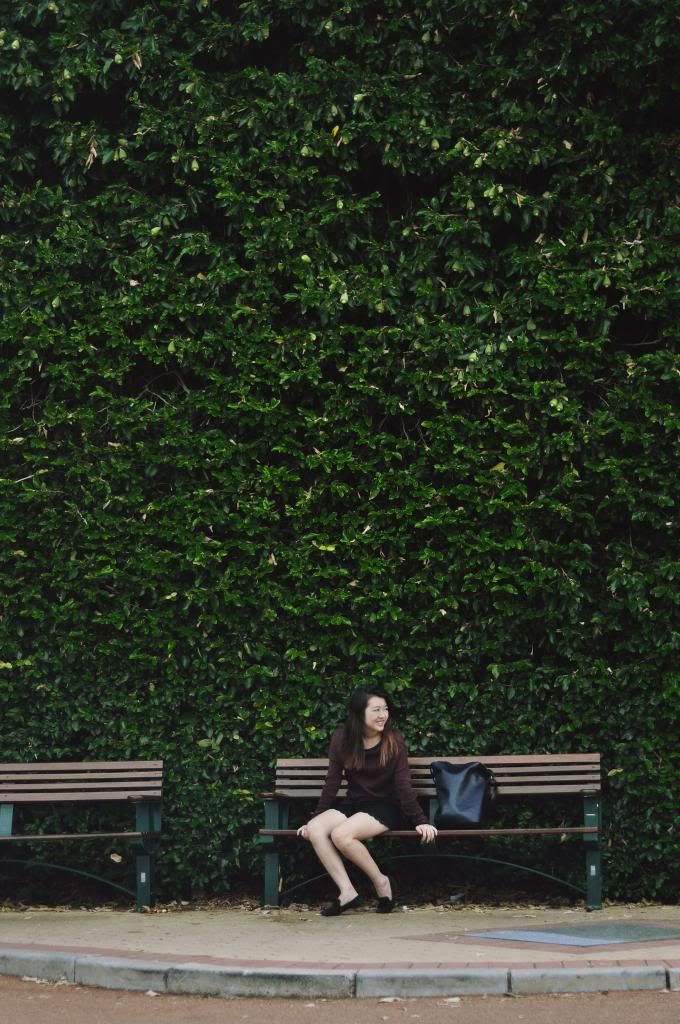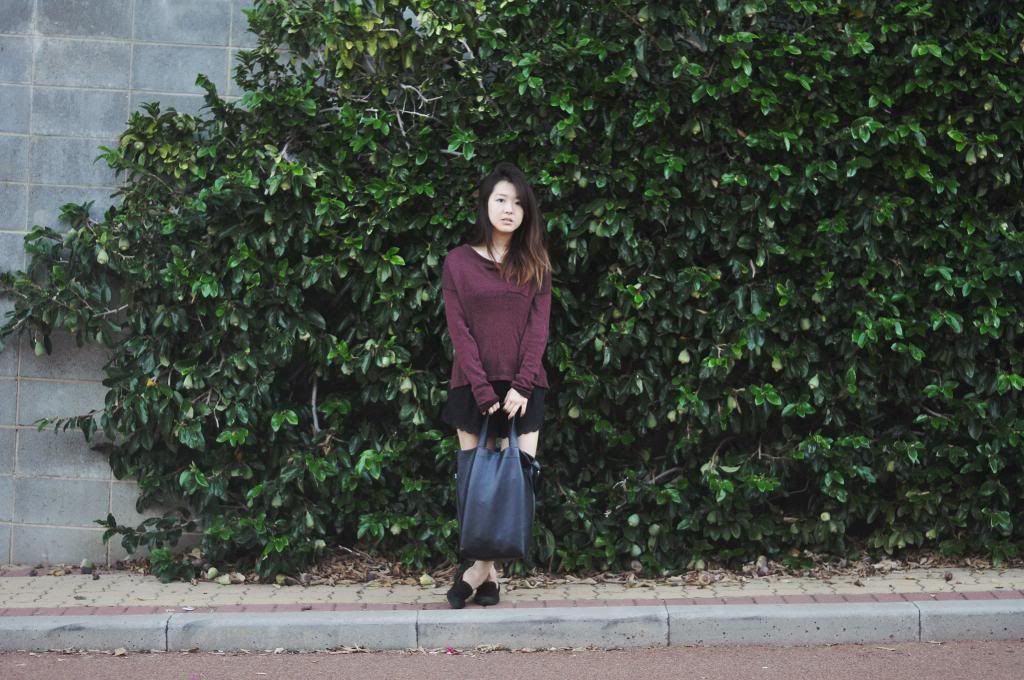 Jumper - H&M; Lace Shorts - Kmart; Shoes - Steve Madden; Bag - Singapore
I'm pretty sure all the fitness fanatics would recognise this spot. My friends and I came here a couple
of times and I fell in love with the lush green wall and the million dollar view of swan river. I knew I
had to drop by one day for photos. Jessie and I were going around kings park one Saturday so we decided to drop by.
It doesn't show on the blog but I actually wear the combination of burgundy and black
a lot.
So much
so that my friend could actually tell that burgundy is my favourite colour without me ever
mentioning it. Not sure if that's a good thing or a bad thing.
Photos by
Jessie Irwanto