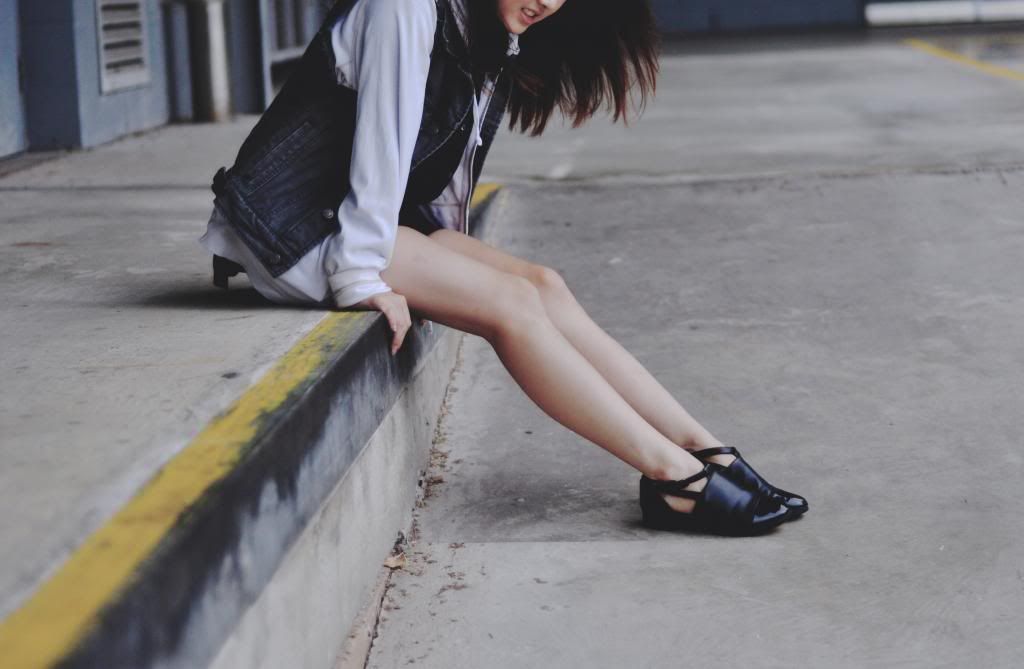 Button up - Thrifted; Hoodie - Gap; Vest - Marc Jacobs; Leather Shorts - Thrifted (DIY)
I wish it was still warm enough for shorts. It's been freezing in Perth these two days and I've been
bundling in four layers because I hate the cold. Oddly enough, it isn't cold enough for me to not
indulge in ice cream, something which my friends find amusing.
Anyway, I'm starting a new job next week, pretty excited about that, but with exams round the
corner, I'm not sure how often you'll see me updating this space. Hopefully not too little!
Have a good weekend everyone, stay warm!