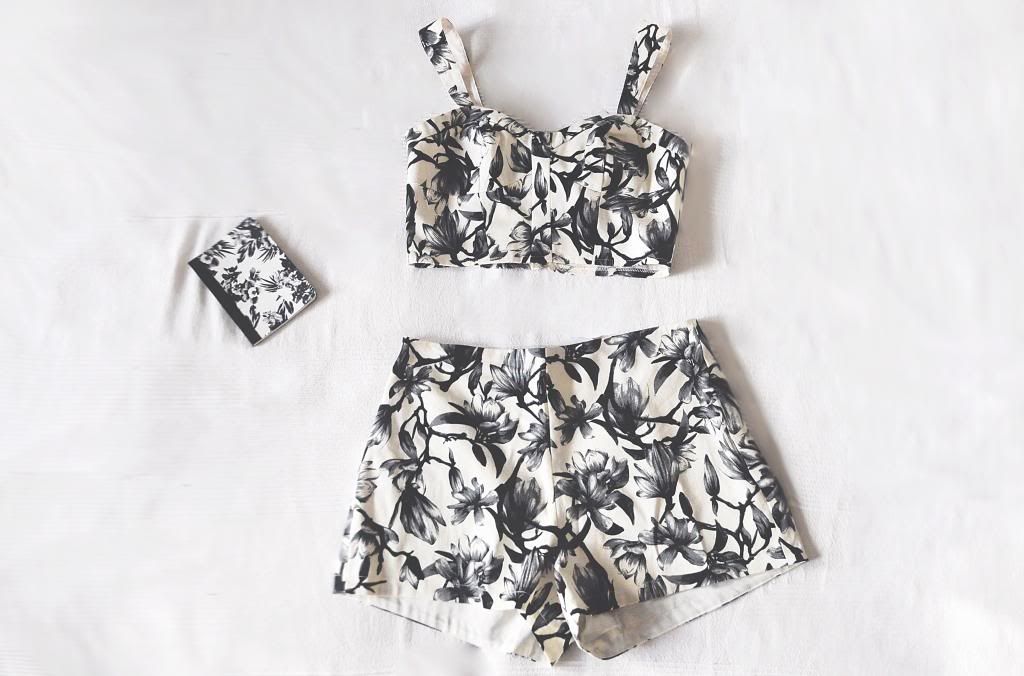 Top & Shorts - Dotti; Notebook - Typo
I used to hate floral prints.
Or rather, I used to think I hate floral prints. Until prints like these make me realise that I actually
love floral, especially if it's monochrome. It's fresh, classy and is a great way to make your outfit
stand out. This matching top and shorts are one of the few reasons why I am looking forward to
spring this year. That and the warm weather of course. I can't wait to wear them out when the weather
gets warmer.